Thrift Store Donations
Donations are accepted on Mondays from 10am-1pm and Thursdays from 10am-4pm.

Items must be suitable for resale

. We reserve the right not to accept certain items.
We are a non-profit organization. We can provide a signed receipt for tax purposes.
We make every effort to repurpose items that we cannot sell by partnering with local charities and recycle as appropriate.
Please call us at 774-293-1564 if you have questions about your donations.
Items We Accept
Our volunteers sort, clean, price, and handle upwards of 1,200 items per week. Help us optimize their efforts by providing clean and organized donations.
Clothing – men's, women's, and children's in very good or better condition
Books (pleasure reading only) no travel guides, text books, or encyclopedias
Puzzles and Board Games (all pieces please)
Antiques
Glassware/dishware, must be dishwasher safe, no fine china (no singles, sets only)
Household Goods
DVDs, CDs (No VHS)
Jewelry, Accessories, and Shoes
Small appliances (coffee makers, crock pots, toasters, clocks, mixers, etc.)
Craft items (yarn, craft tools, etc)
Items We

DO NOT

Accept
The items below are either illegal, unsafe, or not likely to sell in our store.
Large baby items including but not limited to walkers, strollers, cribs and bassinets, high-chairs, and car seats.
Helmets


Upholstered furniture

Any large appliances or electronics (includes printers, scanners, computers, etc.)


Televisions (CRT or flat panel)

Monitors

Organs or Pianos




Mattresses, Waterbeds, Bed Frames Bedroom Sets

Heaters, vaporizers, or humidifiers

Bicycles
Fine china
How to Help
When you donate to Treasures, shop at our store, or give online, you are helping many people.
Treasures shoppers benefit by purchasing high-quality, gently-used items at low prices
Whitinsville Christian School students receive tuition assistance. This is Treasures' mission.
Our dedicated volunteers are at the heart of Treasures. They donate many hours to provide customers with a clean and always-changing upscale thrift store. More than 1,200 items arrive each week. We couldn't do it without our dedicated team of volunteers.
Donors bring their new or gently used items to Treasures and receive a tax deduction.
By reselling donated items, Treasures supports the best method of recycling: reuse.
Located in N. Grafton Next to Koopman Lumber (Rt. 140/122)
Tel

  774-293-1564
Please call 774-293-1564 for any questions
There will be a new contact form coming soon.
"Like" and Follow us on Facebook.  Our Facebook page contains the most up-to-date information about store hours, donation hours, sales, and items.   Click here or the link above. 
Shopping Hours:
Monday –  Closed
Tuesday – Friday 12 pm to 5 pm
Saturdays 10 am  to 5 pm
Sunday – Closed

Donations are accepted on
Mondays from 10 am – 1 pm &
Thursdays from 10 am – 4 pm
Please bring donations to our receiving door located at the back of the store.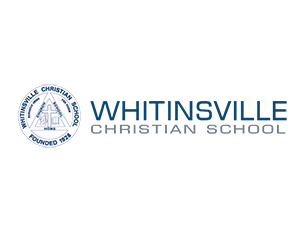 Treasures Thrift Store directly benefits Whitinsville Christian School students by helping to offset tuition increases.
A community and an education that is God-centered and student-focused. The WCS campus is home to over 600 students on 40 acres strategically located in the Blackstone Valley of Central MA. Here we offer a vibrant environment of 21st century learning for active and curious preschoolers, flourishing elementary school students, developing and changing middle schoolers, and a curriculum of college prep, honors, and AP courses to meet the academic challenges for high school teens. And that is just the beginning of a wholesome Christian education where faith and learning become one.
Learn more @
whitinsvillechristian.org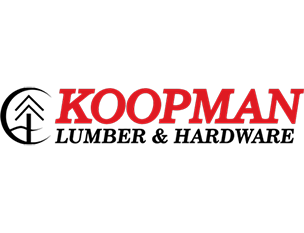 Koopman Lumber operates 8 locations in Massachusetts. We are dedicated to our communities, customers, DIY's, and PRO's.
We have three full-line lumber, hardware, paint, lawn and garden stores in Whitinsville, Uxbridge, and Grafton, MA, one lumber, hardware, paint, and design center in Sharon, MA, a full-service paint store in Milford, MA, and lumber yards in Hudson and Andover, MA. We also operate a lumber distribution center servicing the building trade.
We offer the following departments or services at one or more locations:
Lumber and Building Material Sales
Hardware, Paint, Lawn and Garden
Equipment Rental
Power Equipment Sales and Service
Window, Door, and Mill-work Sales
Learn more @
koopmanlumber.com
Learn more about our sponsors.
(Want to add your link below? Call 774-293-1564

Contact Us
774-293-1564
© Copyright 2020-2023, Valley Thrift Shop, Inc.
All rights reserved.